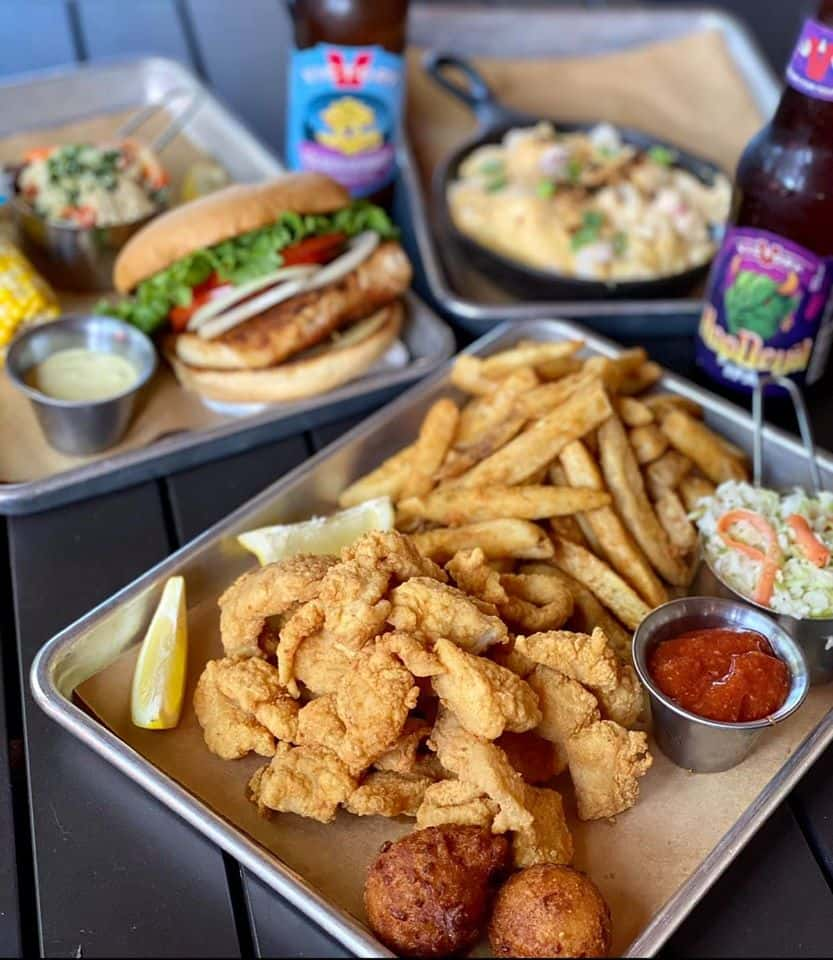 Fried Fish Platter
Fried Fish Platter
If you are a regular at Charlie & Jakes then you already know about our delicious BBQ meats like ribs, chicken, beef, turkey and more. But did you know you can also get sea creatures at CJ?
We offer a delicious fried fish that you will really enjoy. Grab a side of hush-puppies and slaw to go along with it. Maybe some nice cool cole slaw as well.
Wash down your delicious fish platter with an array of soft drinks or adult beverages. Charlie & Jakes offers a full bar. We have beer, wine and top shelf liquors.
Deserts
After your main course why not try our Key Lime Pie? It is mouthwateringly delicious. Not a fan of the Key Lime? Try one of our other delicious deserts:
FRIED OREO
BANANA PUDDING
BROWNIE SKILLET
HOT COBBLER & VANILLA ICE CREAM(Ask your server about today's selection)
CHOCOLATE PEANUT BUTTER PIE
Other Sides:
Bbq Beans, Creamy Cole Slaw, Tangy Vinegar Slaw, Mustard Potato Salad, Savory Green Beans, Black-eyed Peas, Southern Turnip Greens, Fried Okra, Macaroni & Cheese, Baked Idaho Potato, Baked Sweet Potato, Mashed Potatoes, Sweet Potato Fries, Tater Tots, Corn on the Cob (available in season)